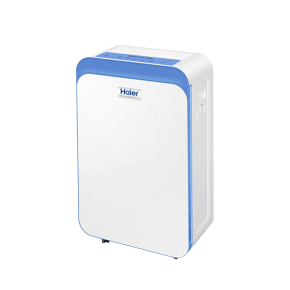 07.06.2021
Dear partners!
We would like to attract your attention to a novelty from the Haier Biomedical company - the Haier air purifier.
Main places for installation: hospitals, maternity hospitals, schools, universities, etc.

Just imagine: the degree of inactivation of staphylococcus is> 99.9% within the 90 minutes of work.
After work for about 120 min, the average degree of destruction of natural bacteria and viruses is> 95.4%.

The working principal - is triple ultra powerful sterilization, which includes:
- plasma disinfection;
- ultraviolet + titanium dioxide photocatalyst disinfection;
- nano-silver ion filtration layer disinfection.
All these together ensures the destruction of bacteria and viruses> 99.9%.

Main characteristics:
- Automatic monitoring of air quality;

- Filter/UV light replacement reminder;

- Timed shutdown function;

- Freely optional intelligent air speed control and manual control;

- Automatic quiet mode switching function;

- Fault warning function.

You can receive more information from our sales managers by phone: 063-533-22-38, 067-560-52-42, as well as from the catalog by the link: https://ledum.com.ua/catalog

With thanks for entering our site and wishes of successful work,
Ledum ltd.