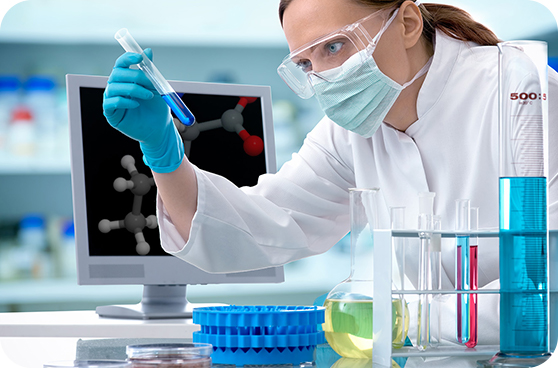 Ledum ltd company was established in 1994. The enterprise is a supplier of medical, laboratory equipment and consumables (blood bags and blood collection tubes) for enterprises and organizations of the Blood Service of Ukraine, laboratories and hospitals.
Our company is a member of the Blood Service Association of Ukraine, ISBT and EBA.
Ledum ltd is an authorized representative of leading world manufacturers of medical goods and equipment:
Shandong Weigao Group Medical Polymer Co., ltd (P.R.China) , Chengdu Rich Science Industry Co., Ltd. (P.R.China), Haier Medical and Laboratory Products Co., Ltd., (P.R.China), Andreas Hettich GmbH, (Germany), Centron Corporation Korea (ROK), Sichuan Nigale Biotechnology Co., Ltd. (P.R.China), Angelantony Life Science Srl (Italy), Presvac SRL (Argentina), Genesis BPS (USA), Ltd "MIS MEDBELROS" (Republic of Belarus), Guangzhou Daji Medical Science and Technology Co., Ltd (P.R.China).
Ledum ltd offers to our partners and customers different types of containers for blood and blood components, vacuum and mini tubes, leucoreduction filters, medical and laboratory centrifuges, blood collection mixers and scales, sealers for medical PVC tubes, plasma separators, plasma defrosters, blast freezers for plasma, medical & pharmaceutical refrigerators, freezers, ultrafreezers, biosafety cabinets, platelet incubators and agitators, apparatus and consumables for plasmapheresis and other devices. All goods we offer are in accordance with European and world quality standards and have all appropriate documents required by Ukrainian legislation.
Our company has a service department responsible for installation and maintenance of our equipment during the warranty period and after it. Ledum's staff was trained by manufactureres and have relevant certificates for conducting service of equipment.
Ledum ltd provides information support for Blood transfusion service of Ukraine. We are interested in the introduction of innovative technologies in transfusion medicine. In 2006, the Council of Europe granted us an exclusive right to translation and publishing in Ukraine of the "Guide to the preparation, use and quality assurance of blood components". "Ledum" ltd has issued 4000 copies of the Guides in Ukrainian, that were provided to enterprises of the Blood Service of Ukraine, research institutes and other organizations of the Ministry of Health of Ukraine free of charge. In 2017 our company translated "Guidelines on the Use of Therapeutic Apheresis in Clinical Practice-Evidence-Based Approach from the Writing Committee of the American Society for Apheresis: The Seventh Special Issue" and published it in the international scientific journal "Hematology.Transfusiology. Eastern Europe", (volume 3, № 1,2,3,4).
14.11.2013 Ledum ltd obtained Quality management system Certificate according to the requirements of ДСТУ ISO 13485:2005 "Medical products. Quality management system. Regulatory requirements."
Ledum ltd quality policy
Ledum ltd developed and implemented the Quality management system in accordance with the requirements of ДСТУ ISO 13485:2005 "Medical products. Quality management system. Regulatory requirements" and conducts risk analysis according to the demands of ДСТУ ISO 14971:2009 "Medical products. Risk Management Guidelines". Constant improvement of the quality management system and analysis of critical risks in accordance with ДСТУ ISO 14971:2009 give us the possibility to meet the needs of our customers on quality of medical products, medical equipment, its installation and maintenance.
The base of the company's quality policy is the offer of quality medical products, satisfaction of all demands of our customers and constant feedback with each client; the work of our company is ecologically friendly and offers safe work conditions for the employees. Policy and strategy of company Ledum take into consideration the interests of our customers and whole society, we are open to our foreign partners and everybody who are interested in our products and service in Ukraine. We try to maintain a high image of our enterprise both on the internal and international markets. Ledum ltd is interested in the development of employees and promotes personnel training.